Egyptian Cotton™ vs Cotton
What's the difference?
Egyptian Cotton™ stands for the very best in luxury. For us, it's all about the feel. That lovely and warm sensation of cosying up under a fluffy blanket, sat on silky smooth bed sheets with your wonderfully soft pyjamas on. This is the feeling that you can enjoy with Egyptian Cotton™.
Extra Long Staple: Why choose a long staple cotton?
Egyptian Cotton™ is renowned for its super strong and wonderfully soft long staple cotton. One of the rarest and most luxurious types of cotton available, it can only be grown in very specific climates. With consistently warm summer months, cool nights and a constant supply of water, Egypt is perfect.
Long staple cotton plants require a lot of loving care and attention to produce the finest quality cotton possible, ready for it to be spun into a wide range of products. That's why we are committed to hand-picking all Egyptian Cotton™ and maintaining our own very high standards.
The longer a cotton fibre grows, the thinner it becomes. As Egyptian Cotton™ features only long staple cotton, it can be woven into a fabric far more easily than the shorter, more prolific cottons. That's one reason why Egyptian Cotton™ feels so incredibly smooth against your skin. Another crucial reason is the unique outer surface of Egyptian Cotton™, which can only be achieved by growing cotton along the famed River Nile. The gloriously lustrous surface of Egyptian Cotton could never be replicated by American Pima cotton.
For you though, it gets even better. Long staple cotton has outstanding absorbency. This makes it perfect for creating towels, face cloths, hair wraps and dressing robes, that get the job done quickly yet comfortably. But it's not just water that cotton can absorb. It holds a dye brilliantly so vibrant colours last for years. No matter how often you wash it, the intensity and depth of colour will hold, giving you great value for money.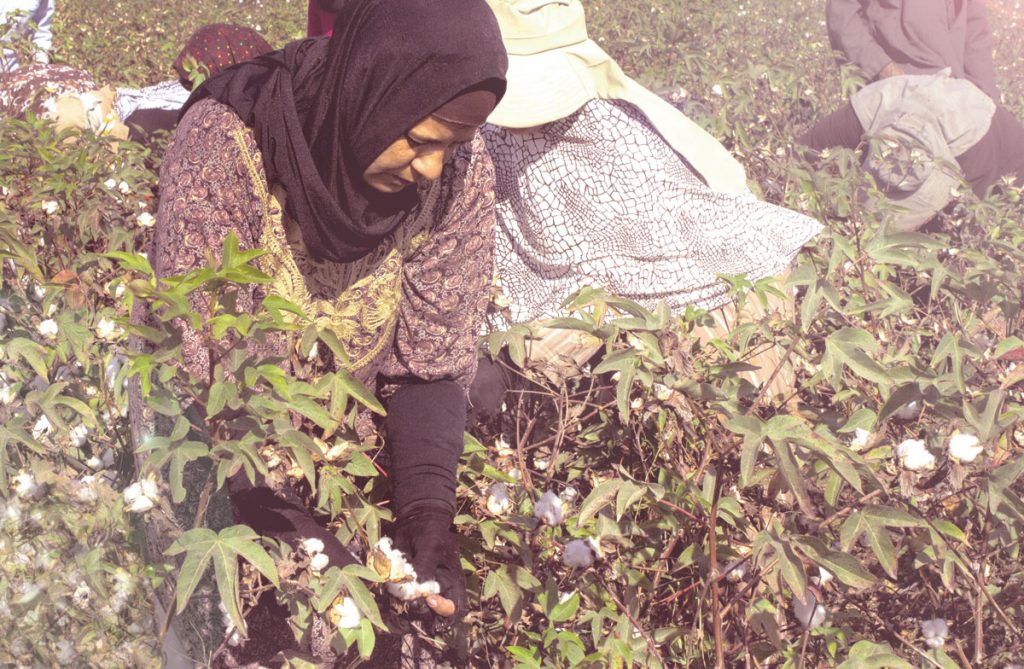 Unrivalled Quality: Guaranteeing you long staple cotton
We appreciate that you know how luxurious Egyptian Cotton™ is. However, we also know that right now, more than ever, you need reassurance that the product labelled as Egyptian Cotton™, really is 100% quality cotton from Egypt. That's why have introduced a revolutionary DNA test that can conclusively sort the fakes from the real deal.
Whether you're a farmer, a distributor or a manufacturer- to trade with this logo your product must meet the high standards of Egyptian Cotton™. Egyptian Cotton™ is protected by the Cotton Egypt Association, who go to great lengths to ensure that quality never, ever drops.