Egyptian Cotton™ is all about the feeling against your skin.
It's the soft, cool side of the pillow or the luxurious softness of an Egyptian Cotton™ bathrobe. That feeling is for you, and only you. A gentle touch against your skin is the last stop on the Egyptian Cotton™ journey. A journey that started with a pinch of fresh cotton, in the careful hand that picked it in Egypt.
About Egyptian Cotton™
About Egyptian Cotton™
Hand-Picked Loveliness
Egyptian Cotton™ products are softer, finer and more durable than any other cotton in the world.
Whether it's brilliant white or the most vibrant hue on the spectrum, this cotton will hold its own with deeper, brighter and more resistant colour. The Egyptian Cotton™ brand gives confidence that the product is a genuine, superior quality cotton that has been grown in Egypt. Hand-picked with loving care, our cotton stays stronger for longer, no matter how many times you wash it.
Why It's The Softest
The Egyptian Cotton™ journey
From 1821 to Today
Egyptian Cotton™ has come a long way to reach you. From 1821 when the finest cotton seeds were found and planted in Egypt, to today where it is adored in homes and hotels everywhere.
Egypt's unique climate and the fertile soil of the River Nile has always been ideal for growing cotton, creating an opulent material that is both durable and gloriously soft. Thanks to the Suez Canal, Egyptian Cotton™ quickly became a global name that is synonymous with luxury and quality.
History Timeline
Buying Egyptian Cotton™
Experience The Softness
Egyptian Cotton™ is the key ingredient for creating wonderfully soft products that last for years.
From towels to bed sheets, and bath robes to cushions, Egyptian Cotton™ is guaranteed to add that extra level of sophistication. Perfect for relaxing and unwinding in comfort, the higher thread count and longer staple fibre produce a cotton unlike any other. The Egyptian Cotton™ brand provides reassurance that wherever you choose to buy, you are guaranteed a piece that simply feels superior.
Where To Buy

"We support the CEA's measures to root out dishonest manufacturers and counterfeit goods and we welcome the opportunity to collaborate in defining the requirements to assure the provenance of an Egyptian Cotton™ product."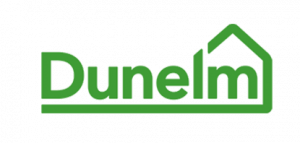 "We fully support the new accreditation process put into place by the CEA to protect the Egyptian Cotton™ brand, and will be continuing to insist suppliers meet those standards as a condition of trade with Dunelm."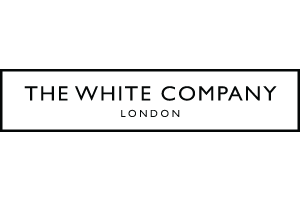 "The CEA are to be applauded for listening to retailer concerns. We support their drive to create a single, clear, and transparent accreditation process, which we believe they have done with the Bureau Veritas and DNA-based approach. It will make identifying authentic Egyptian Cotton easier for retailer and consumer alike. We will continue to support them and continue to insist that all our suppliers meet those rigorous standards."
100% Genuine Egyptian Cotton™
Passionate About Purity
We want to reassure everyone that our 100% quality cotton is exactly what it says it is.
The Cotton Egypt Association is passionate about keeping Egyptian Cotton™ pure. To do this, we need all our manufacturers to become accredited. This is a simple process that ensures transparency and traceability. By using the latest scientific technology, we can identify the genomic fingerprint of the cotton, conduct DNA tests and confirm that 100% of the fibre is genuine.
Industry
Information